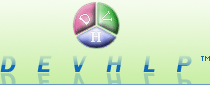 D E V H L P
Process Guard Component
Process Guard Component is an excellent com component. Use it, you just cost few minutes to give your software the ability which guard its process not be killed.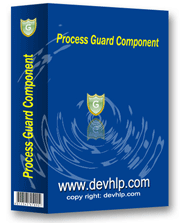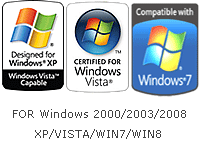 Ordered Benefits From Here:
Registration code will be sent to your mailbox automatically via email within few minutes.
This is one time fee and you needn't to pay any fee for it, you can redistribute it with your software.
Free technical support service for life.
We Accept:

Price: $99.95 $300
Payment via PayPal, PayPal is the safer, easier way to pay.